Two Israelis Were Killed In Jordan Valley Attack
Friday 7 April 2023 - 13:09
https://english.iswnews.com/?p=27668
ISWNews Analysis Group – As a result of an armed operation by the Palestinian youth in the Jordan Valley, two Zionists were killed and another was seriously wounded.
The perpetrator or perpetrators of the attack shot at a vehicle in the Jordan Valley area in the West Bank, during which two Israelis were killed and another person was seriously wounded. The operator has escaped from the scene safely.
The Israeli media stated that a large number of Israeli Army security forces are chasing the perpetrators of the attack and have set up dozens of checkpoints in the Jericho area.
Mohammad Hamadah, the spokesman of Hamas in al-Quds Jerusalem, said in response to the operation in the West Bank: "This operation confirms that the resistance's response is quick and is in sensitive security areas of the occupiers."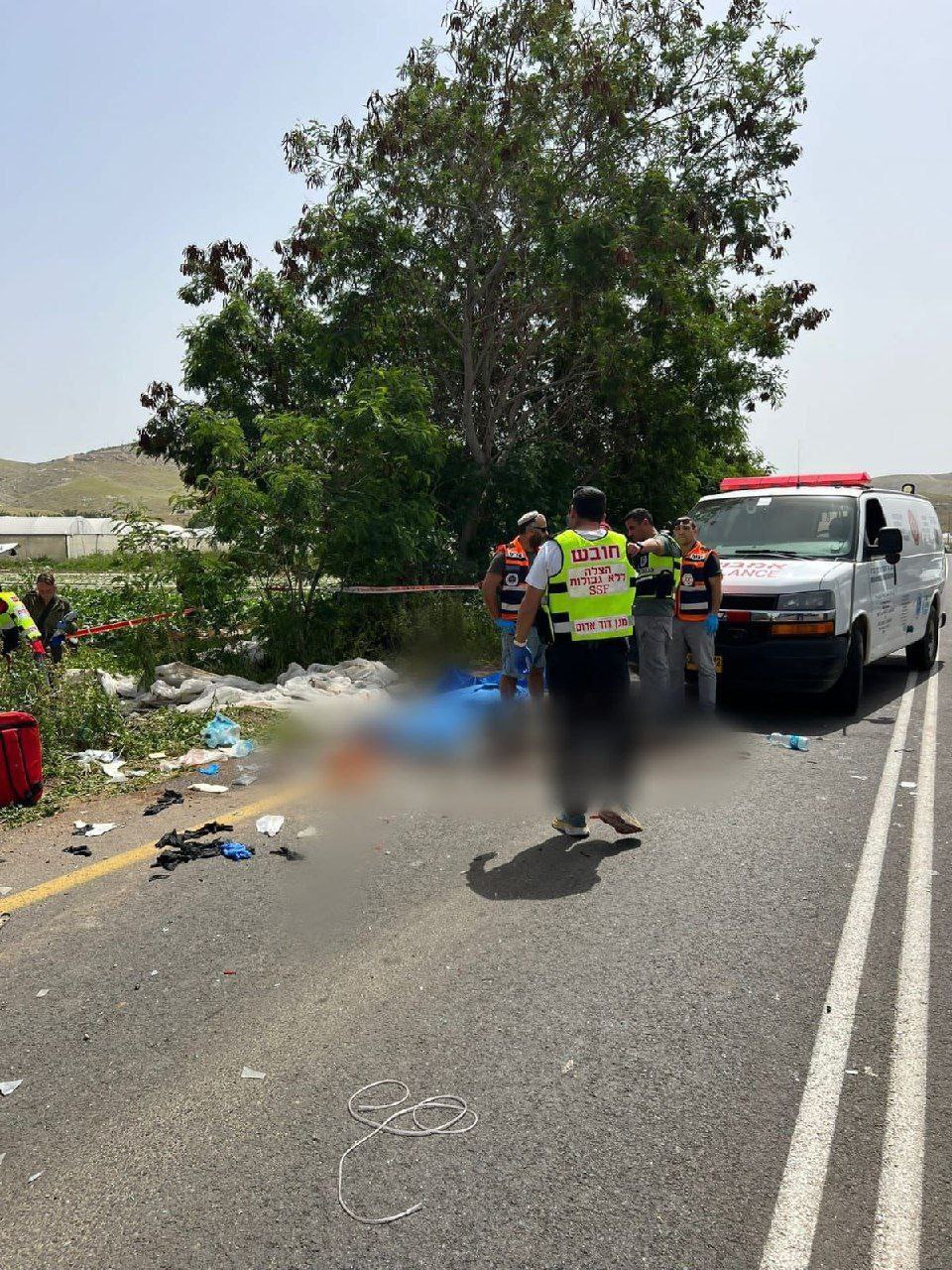 The jpost later revealed that two Israeli sisters named "Maia and Rina Dee" were killed in the attack. The incident took place on Road 57 near Hamra junction in Jordan Valley. The attackers reportedly fired at the vehicle, causing it to veer to the shoulder and crash. They then fired again at the car to ensure that they had hit those inside. 20-year-old Maya and 15-year-old Rina Dee were killed on the spot, while their mother Lea, 48, is in critical condition.