Iran's missile attacks to American terrorists in Ain al-Assad base; Full details
Wednesday, 8 January 2020 - 11:16
https://english.iswnews.com/?p=10115
At 1:20 am(local time) Wednesday 8 January 2020, the first wave of missile attacks took place exactly at the same time of martyrdom of General Soleimani against American terrorists in Ain al-Assad airbase.
3:00 (local time)
Operation "Martyr Soleimani" Code name "Ya Zahraa"
The attacks started jointly by Iran and resistance groups against bases of US terrorist army in Iraq. So far 14 missiles landed in Ain al-Assad base.


3:18 (local time)
IRGC statement:
The mourning Islamic nation, the great nation of martyr raiser of Islamic Republic of Iran,

The time of promise arrived and under God's permission, today morning in retaliation to criminal terrorist operation of American occupying forces to assassinate cowardly the heroic commander of Quds Corps of IRGC, martyr Soleimani, tens of ground to ground missiles attacked airbase of occupying terrorist Americans army called "xxx" destroyed it. The results will be claimed later.

IRGC congratulating this great victory to Islamic nation and sacrificing people of Iran:
1. To the great devil, tyrant regime of USA, we warn that any other mischief or intrigue or violation will be answered more hurtful and crushing.
2. To the allies of USA that lend their bases to their terrorist army, we warn that, any land that is used to commit a hostile act against Islamic Republic of Iran, will be targeted.
3. No way we consider Zionist regime separated from crimes of criminal regime of USA.
4. We recommend American people to recall their troops from the region to avoid further damages and not permit the unpopular regime ruling USA to distribute hatred and risks the lives of its troops.

And where does the real victory come, except from Allah the precious the wise.

8 January 2020
Islamic Revolutionary Guards Corps


3:35 (local time)
It is said this is the first image of Ain al-Assad base in Iraq: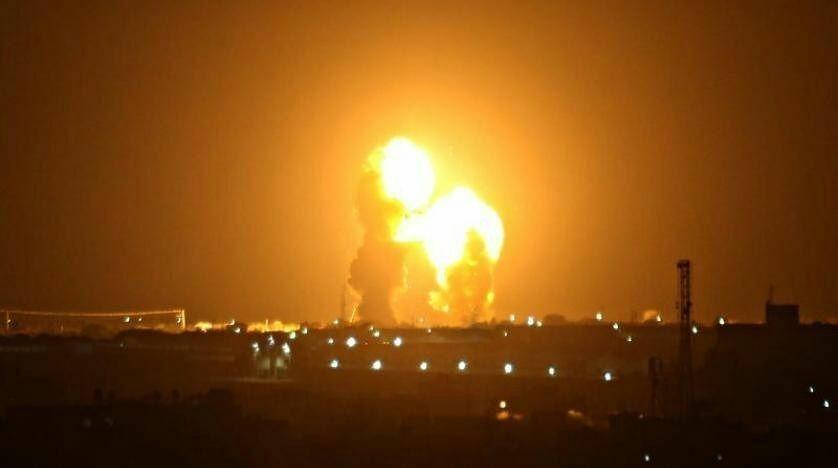 3:37 (local time)
American bases near Irbil airport were hit by IRGC missiles.


3:43 (local time)
Video released by an Iraqi near Ain al-Assad and shows the moment the missile hit the base.


3:49 (local time)
Pentagon:
– Two bases Ain al-Assad base and Erbil in Iraq were attacked by Iran's missiles.
– More than ten missiles launched toward Ain al-Assad base and we are evaluating the damage


3:52 (local time)
Israeli news agencies:
Israeli fighters are scrambling at northern borders and firing flares over Golan occupied height


3:55 (local time)
The harshest attack to USA after pearl harbor of second world war is the missile attack by IRGC to Ain al-Assad base base with 35 missiles.


3:58 (local time)
Al Jazeera: Mr Trump the gambler started the national security council meeting after IRGC missile attack.


4:00 (local time)
It is claimed the photo shows American Ain al-Assad base under Iranian missiles attacks.



4:08 (local time)
Video: Footages of Iranian missiles hitting Ain al-Assad.



4:15 (local time)
According to American anchors, Ain al-Assad base in north of Baghdad was hit with 5 missiles.
The attack is most probably launched by resistance groups in Hashad Sha'abi.


4:33 (local time)
It is said six fighters were destroyed on the attack to Ain al-Assad base.


4:40 (local time)
According to Al-Mayadeen, Ain al-Assad airbase has requested urgent medical services from Iraqi officials.
Al-Ittijah network reported American troops fleeing to out of the base.


4:51 (local time)
Office of Ayatullah Haeri(one of Iraq's Marja)
If you help Allah, Allah helps you and firms your steps
He has announced presence of American forces in Iraq "Haram" previously.



5:00 (local time)
The holy body of General Soleimani is buried.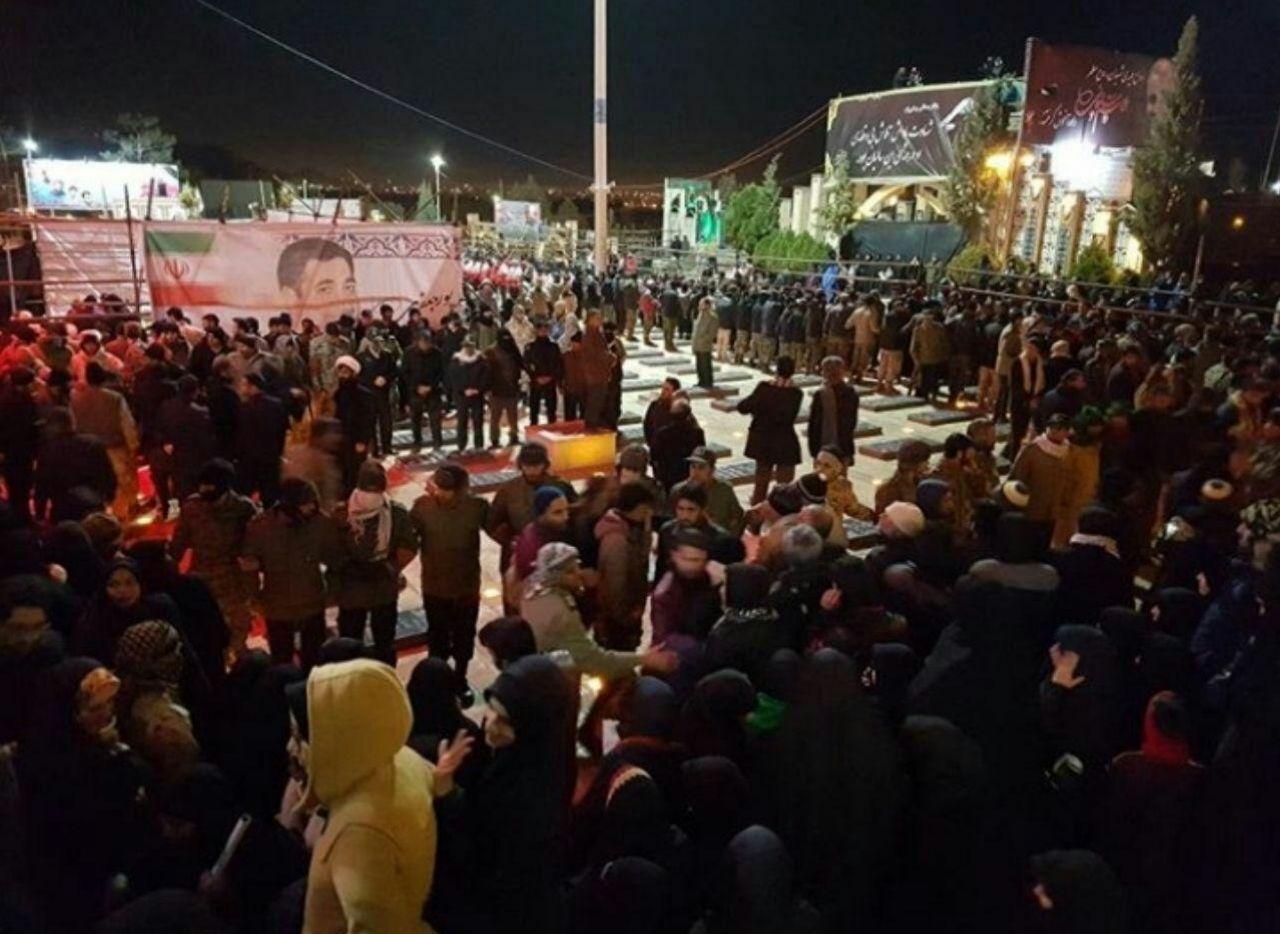 5:05 (local time)
"Down with USA" chanted by people in Mashhad.


5:15 (local time)
Now we can say the attack is over.
American helicopters are flying from Ain al-Assad base and most probably are carrying wounded and killed troops.


6:05 (local time)
Pentagon spokesperson told the Washington Post that there are no accurate news regarding the US military troops killed in this attack.
The White House and ministry of defense of USA claimed to issue a statement soon.
P.S. requesting emergency medical services and helicopters flying constantly


6:14 (local time)
A White House spokesman said there will be no statement about the incident.