Latest Updates on Syria, 23 September 2020 (Map Update)
Wednesday, 23 September 2020 - 21:01
https://english.iswnews.com/?p=15361
The headline of the latest news and the most important developments in Syria in the last 48 hours
1- US terrorist army position deployed new Bradley fighting vehicles and radar systems in northeast of Syria.
In recent days US terrorist army imported M2 Bradley and Sentinel radars to protect its forces in northeast of Syria.
Bradleys were sent out of Syria for a short time before with the excuse of American forces leaving Syria but came back again. These AFVs can fire TOW anti-armor missiles. Sentinel radar systems are used normally to detect mortar firing place or in general finding the artillery (counter-battery radar) and for the air defense. It seems importing them are to defend against Russian and Syrian armies forces and Syrian army proxies.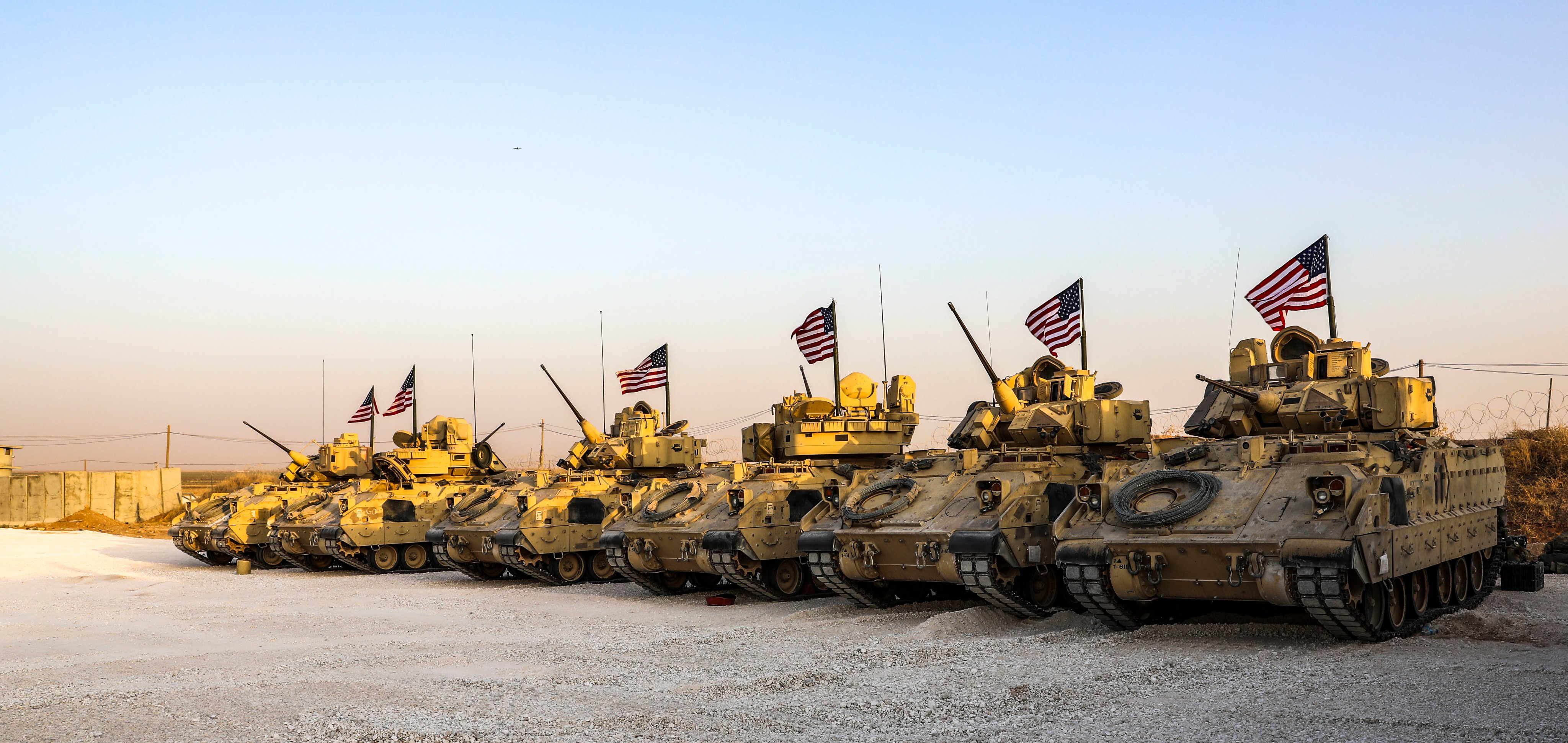 2- A Russian soldier killed in Idlib.
Hayat Tahrir al-Sham (HTS) released images showing Russian military equipment and claimed they belong to a Russian soldier who was killed in a mine field in south of Idlib. Pro-Russian media claimed the mine explosion dates back to more than a month.



3- Syrian army artillery shelled Turkish-backed militants in villages Baylun, Barah, and near Zayzun.

4- Turkish-backed militia artillery shelled Syrian army positions in Kafr Nubl, Maarat al-Numan and Saraqib, and Bala village in west of Aleppo.

5- A new Turkish military convoy entered Idlib province through Kafr Lusin crossing. The number of Turkish convoys coming to Syria increased significantly in this week compared to before.

6- Turkish-backed militia deployed to Azerbaijan to fight with Armenia.
Local sources in Afrin region reported that 1,000 of Turkish-backed militia are ready to be deployed to Azerbaijan. Although it was rejected by the militia, but there were news of deploying and positioning some of Turkish-backed militia specially Turkmens to Azerbaijan last month. There is no image evidence of presence of Turkish forces in Azerbaijan but considering the history of Turkey in doing acts like that, there will be more evidences in near future.

7- Clashes between Turkish-backed militia and YPG forces around Maraanaz, north of Minagh airport, Aleppo province.

8- Clashes between Turkish-backed militia and SDF in east of Ras al-Ain, Hasakah province.

9- American terrorist forces launched a patrol near Tal Tamar, Hasakah province. Tal Tamar is jointly controlled by SDF and Syrian Army forces.

10- ISIS ambush against Syrian army vehicles in Deir Ezzor.
ISIS terrorists attacked a small caravan of Syrian army forces near Harabshah. Some of the soldiers killed. ISIS attacks against Syrian army in Deir Ezzor desert is while Russian and Syrian armies launched a joint operation to cleanse and secure these areas from ISIS in recent weeks.

11- Two SDF elements killed due to a roadside bomb blast in the Omar oil field, east of Mayadin.