Latest Updates on Northern Iraq (Map Update)
Sunday 2 May 2021 - 01:05
https://english.iswnews.com/?p=18623
ISWNews Analysis Group: Clashes between Turkish troops and PKK militants continued in northern Iraq, with both sides claiming that a significant number of opposing forces have been killed.
The Turkish army has launched a new operation since April 23, known as Operation Pence-Simsek (Thunder Claw) and Pence-Yildirim (Lightning Claw) against PKK militants in northern Iraq. The recent Turkish operation is the third Turkish military operation in northern Iraq in less than two months. According to the information provided by the Turkish media, 5,280 troops in the form of 352 operational teams are participating in this operation.
No accurate details have been released so far on the Turkish army's ground advances, but sporadic clashes continue in northern Iraq.
Yesterday, PKK forces claimed to have attacked a Turkish military stronghold and clashed with Turkish forces in various parts of northern Iraq. According to PKK, a Turkish army soldier was killed in the clashes in the Qala Bedewe area, five people were killed on the Mam Rashu hill in the Avashin area, four other were killed in the Matina area, and one soldier was killed in the Khantur area. A Turkish drone also allegedly shot down in the Duhok region, according to the PKK.
The PKK Media center also released a video of a quadcopter airstrike on a Turkish military base in the Kirya Resh area and another base in Kani Masi. According to images, the Turkish military base in the Kirya Resh is the same base that the Turkish Defense Minister and other commanders recently visited. PKK forces released another video of a guided missile targeting a Turkish military base in the Zap region of northern Iraq.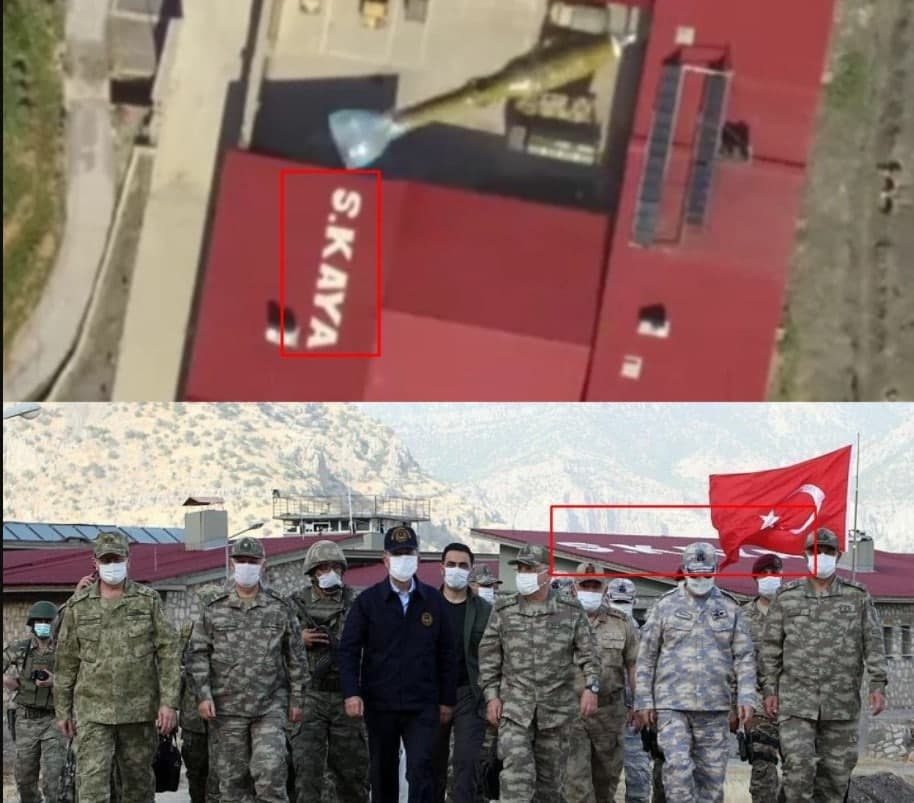 Meanwhile, the Turkish Ministry of Defense announced that 42 PKK members have been killed so far in Operation Pence-Simsek and Pence-Yildirim in northern Iraq. The Turkish military also announced the discovery of two anti-aircraft weapons and 290 rounds of ammunition, as well as several caves and hideouts belonging to PKK forces in northern Iraq. Turkish military fighter jets also bombed targets in the Avashin area 16 times.
In other news, the Turkish Interior Minister announced the construction of a new military base in the Metina region of northern Iraq. The Turkish army currently has 36 military posts in Duhok province, of which 9 are in the Emadiyah area, 24 are in the Zakho and Haftanin areas, and three are in the ​​Kani Masi area. The Turkish army also has six military bases in Emadiyah, Zakho and Ba'ashiqah in Iraq.