Latest Military Situation in Ukraine, 5 March 2022 (Map Update)
Monday 7 March 22 - 12:03
https://english.iswnews.com/?p=22988
Review of the latest military changes in the north, east and south of Ukraine fronts until March 5.
Ten days have passed since the war in Ukraine, and now the situation on the fronts is clearer than in previous days. The map, shows the latest status of the conflict lines and the arrangement of forces according to the latest confirmed news.
Most of the changes took place in the north of Luhansk oblast, the north of Mariupol in the south of Donetsk oblast and the east of Zaporizhzhia oblast. Also in the north, the map in the east of Kyiv and in the Chernihiv and Sumy have been updated.
In recent days, the presence of Russian forces in the areas of Kozelets, Bobrovytsya, Peremoha has been reported. The situation in Chernihiv oblast is quite vague, but by tracking the movement of Russian armor, the situation can be estimated in general.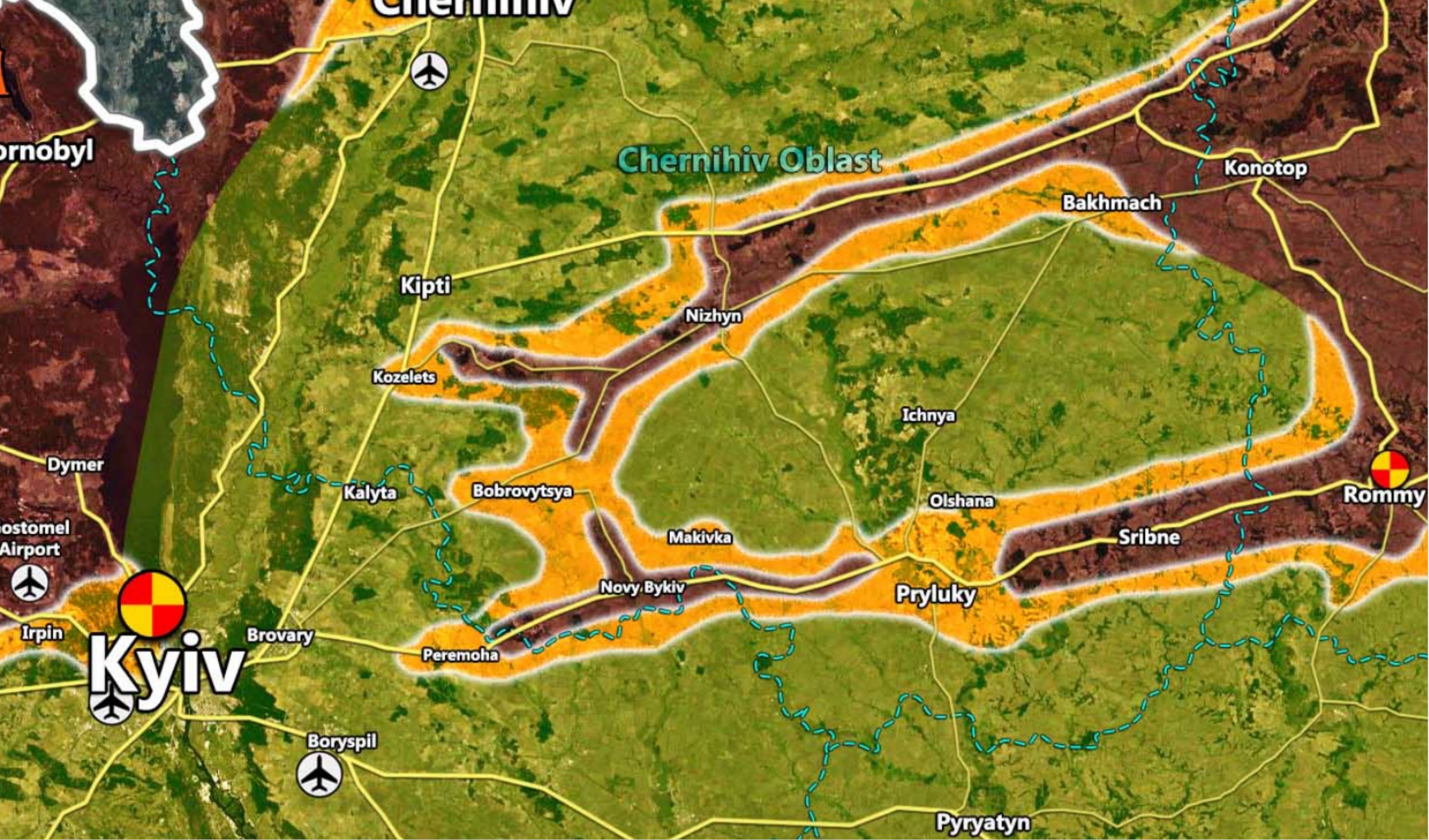 Around Kyiv, Russian forces have re-entered Irpin in western Kyiv. Also, according to information provided by Ukrainian military sources, Russian forces are stationed at three points around the town of Malyn.
In the Sumy oblast, in southern Sumy, the town of Trostianets came under the control of the Russian army. Russian forces have advanced deep into the West. There have been reports of Russian forces failing to capture Lebedyn and Moskovskyi Bobrysk; However, the presence of Russian forces on the Hadyach and Zinkiv axes has been reported. Two days ago, a number of Russian troops were captured by Ukrainian forces in the Hadyach area. This indicates Russia's presence in these areas.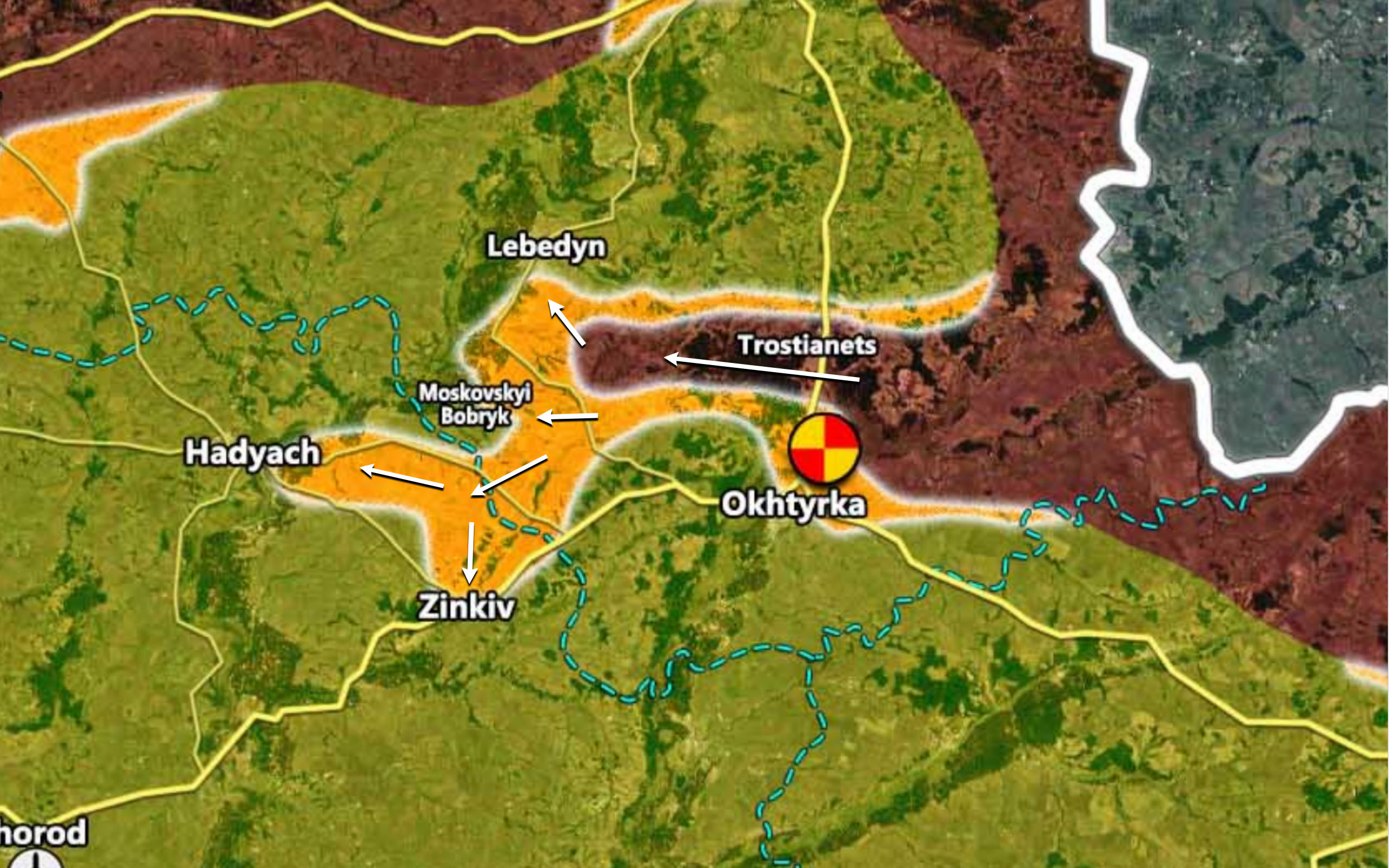 In the Luhansk oblast, over the past two days, a large number of settlements were captured by the joint forces of Luhansk and the Russian army. It can now be said that most of Luhansk oblast is under the control of Russia and its allies.
In the Zaporizhzhia and Donetsk oblasts, over the past two days, large areas east of the Zaporizhzhia region and south of the Donetsk came under Russian and DPR control. With the advances made, the Zaporizhzhia-Mariupol road has been completely cut off. Also, after the end of the ceasefire, which was intended for the evacuation of civilians from Volnovakha and Mariupol, the clashes have resumed and the fall of Volnovakha and Mariupol in the coming days is inevitable.
Based on the above information and the military map of Ukraine, it can be said that after 10 days of the war in Ukraine, about 20% of the territory of the country has come under the control of the Russian army and its allies.
Read more:
Latest Military Situation in Ukraine, 3 March 2022 (Map Update)
Latest Military Situation in Ukraine, 1 March 2022 (Map Update)
Latest Military Situation in Ukraine, 28 February 2022 (Map Update)
Latest Military Situation in Ukraine, 27 February 2022 (Map Update)